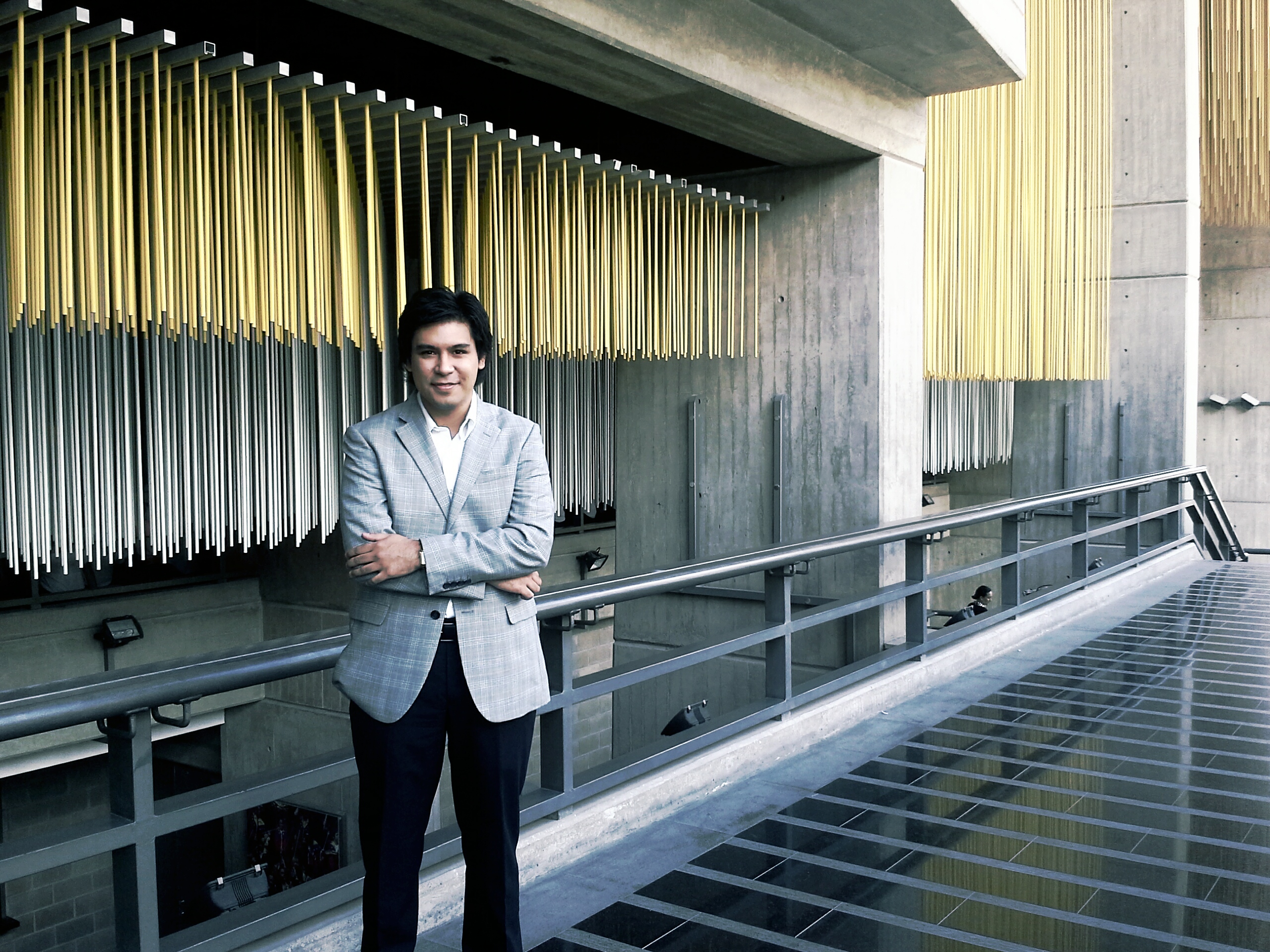 November 12, 2015 

By Shari Goodwin for "The Word"

Jose Luis Hernandez, director of Sistema Tulsa, is about to realize a dream come true. He has been invited to be a guest conductor for the renowned Simón Bolívar Symphony Orchestra of Venezuela in Caracas. 
This invitation brings him full circle. 
"I graduated from TCU in 2006, then went to study in Europe," he explains. "I was just starting to think about the art of conducting when I stumbled on a NY Times article about this miraculous El Sistema orchestra. Dr. Abreu's idea of social change through music was compelling. God spoke to me through that article." 
He heard that orchestra for the first time the following year while touring in Mexico. "I had tears in my eyes; it was as if I had fallen in love with music all over again. Music meant the world to these musicians, and they were very inspiring in communicating their message." 
Jose Luis finished his professional studies and started a Sistema program along the US-Mexico border working with a diverse community. 
In 2009, Maestro Jose Antonio Abreu, founder of the Sistema movement, was awarded the TED (Technology, Entertainment, and Design) Prize and was granted a wish: to identify "gifted young musicians, passionate about their art and social justice," who would take his vision to the world. 
Jose Luis was one of those chosen for a year-long fellowship at the New England Conservatory, and he traveled between Boston and Caracas to study and prepare to lead the program further. He has started orchestras in Oklahoma City, and now in Tulsa at Boston Avenue. 
Jose Luis is now studying scores to prepare for his time with the orchestra next week. He will rehearse with them for three grueling hours every morning, then he hopes to visit Sistema students and leaders in the afternoons. The concert is November 20. 
"When I step on that podium, I will be ready to share my love of music and to lead them well," he says. "This orchestra is used to working with the world's very best conductors. 
"This will be my opportunity to thank them for the gift of inspiration."